In the current situation, there will only be online lectures. These will be listed in the Programme.
Days of Special Interest are cancelled until further notice.

The Arts Society has a special website to connect people during these difficult times. It also contains videos of special lectures created by accredited society lecturers. Please click here to view this website.
Next lecture: Monday 10th May,
"The Art of 1935 (online at 1:45pm)"
This lecture explores that year's many aspects of decorative and fine art, demonstrating how these artistic forms reflected the period in a fitting and cohesive manner.
more ►
Depending on copyright restrictions, some lectures may be recorded and be available for members who were unable to attend the live lecture.
We will attempt to mention this possibility in the lecture description.
Interested in researching and recording in local churches?


more ►
Interested in conservation and cataloguing?


more ►
Need directions to the Larruperz Centre?
click here ►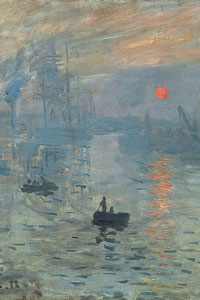 Some of our online lectures will use Zoom. If you are unfamiliar with Zoom, please click here for a generic Arts Society Guide on connecting to Zoom for a lecture.
Please click here to find a small selection of the information that is available online related to the Decorative and Fine Arts.
The Arts Society Ross-on-Wye (formerly the Ross-on-Wye Decorative and Fine Arts Society) is a local society affiliated to The Arts Society, which was formerly known as the National Association of Decorative and Fine Arts Societies (NADFAS).
The aims of the society are to help members gain knowledge of the Decorative and Fine Arts by means of lectures, visits and group instruction in a sociable and enjoyable way, and to foster, when possible, an interest in Fine Arts among young people.
New members are welcome (and there is no waiting list).
Guests and visitors are also welcome. The visitor/guest charge for lectures is £7.50.
If you would like more information or wish to join the Society, please email us at enquiries@TheArtsSociety-RossonWye.org.
There is a program of lectures on the first Monday of each month at 1.45pm in the Larruperz Centre, Grammar School Close, Ross-on-Wye (get directions).
Members are encouraged to serve the community by volunteering their help with various local projects. At present the Society is involved with:
Textile conservation
Packaging and storage of antique textiles and artefacts
Stewarding
There is a Church Recorders' group which records in detail the contents and furnishings of local churches; and then provides each church, the Public Records Office and the V&A with a permanent copy of the results.
Commencing 1st January 2021, The Arts Society will no longer support Church Recording nationally. From this date our Recorders will be affiliated to the new Church Recording Society, the national Society for Church Recording and will continue to be supported locally by the Arts Society Ross-on-Wye.
We also try to encourage schools and young people's social groups to promote high quality visual arts activities, and to inspire lasting enthusiasm for the arts.
The Arts Society Ross-on-Wye is part of the West Mercia Area, and details of all the local societies can be found on the The Arts Society website.
Neighbouring societies with their own website include: Hereford, Malvern Hills, Monmouthshire and Teme Valley.
Click here for links to other websites of potential interest to The Arts Society Ross-on-Wye members.