Church Recording
Do you enjoy looking at Churches? Would you like to improve your own knowledge and at the same time contribute to the preservation of some of our most important and valuable national treasures?
If the answer to both of these questions is yes, why not join the Church Recording Group here in Ross. No previous experience is necessary - on the job training given!
Church recorders produce records of the contents of places of worship, describing items accurately and researching their history whenever possible. These items include memorials, metalwork, stonework, woodwork, textiles, paintings, libraries, windows and miscellaneous items, the latter even covering the contents of the broom cupboard!
The findings are put together with photographs where helpful and then bound into book form. When completed, copies of the book or a digital record are distributed to the Church, Diocese, Victoria & Albert Museum, Council for the Care of Churches and the National Records Centre.
The reputation for church recording by The Arts Society local societies is very high and for this reason great care is taken to ensure our work is accurate and of the highest standard. Having said that, we are a friendly group who have fun together and the Church in which we are working is often filled with our members' irreverent laughter. Why not come along and see for yourself?
Do come along, make some new friends and contribute to a rewarding and worthwhile enterprise. For more information, please contact the Church Recorder Leader, Elizabeth Maggs, through enquiries@TheArtsSociety-RossonWye.org.
Our group, past and present, have completed nine records: at Aston Ingham, Hope Mansell, Sellack, Foy, How Caple, Weston-under-Penyard, Yatton, Llandinabo and Putley. Copies of these books are available for viewing.
We commenced recording at St Mary, Little Birch in August 2018.
Commencing 1st January 2021, The Arts Society will no longer support Church Recording nationally. From this date our Recorders will be affiliated to the new Church Recording Society, the national Society for Church Recording and will continue to be supported locally by the Arts Society Ross-on-Wye.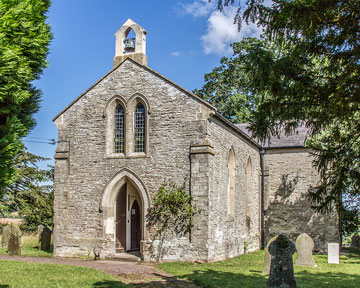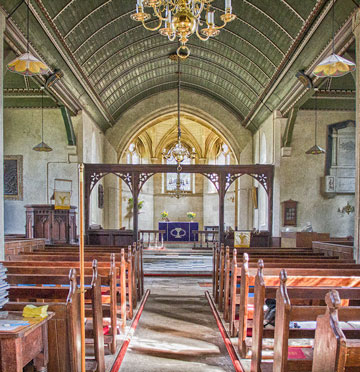 Click below to see more information on our work, and to see selected items in the record with their descriptions.
Unfortunately, the earlier recorded churches (Aston Ingham, Hope Mansell, Foy and Sellack) were not documented using digital photography, and showing examples from their records on the website is not practical.