Church Recording Church of St Mary, Little Birch, Herefordshire (in the diocese of Hereford)
| | | |
| --- | --- | --- |
| Post Code HR2 8AS | Grid Ref. SO 5113113 | Church Code 618106 |
The Arts Society Record of Church Furnishings 2018 by the Ross-on-Wye Church Recorders Group commenced in 2018 during the incumbency of Reverend Preb. Mark Johnson, completed in 2020.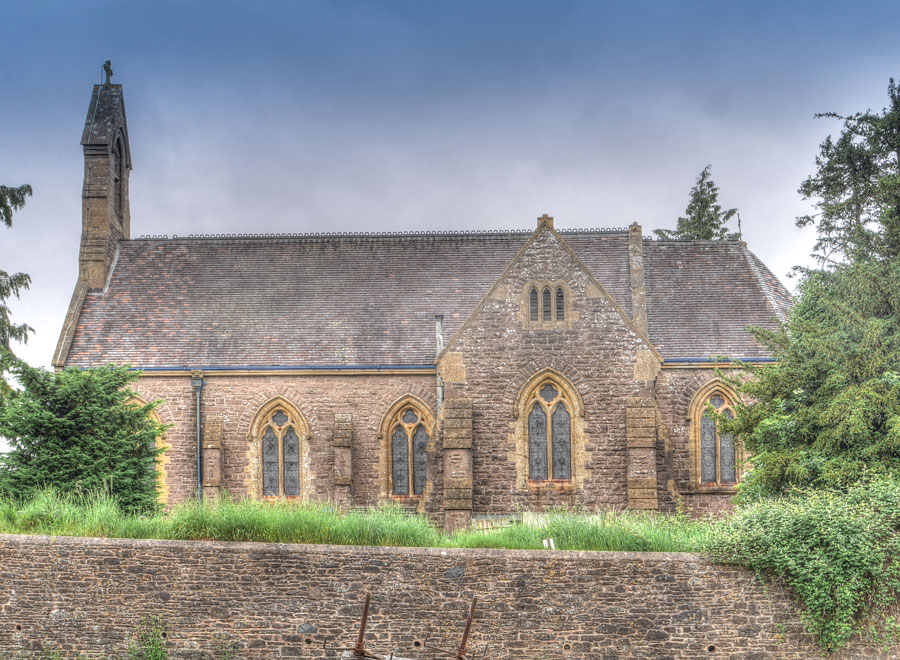 Little Birch lies east off the A49 Ross to Hereford road, 5 miles south of Hereford.
Three buildings have graced this site. Little or Leutyl Birch is mentioned in the Domesday Book as land owned by the powerful Roger de Lacy, taken from the Saxon Costelin in 1066 but by 1086 it is held by Costelin's son. It's not known when the first building was erected but it was probably a Chapelry of Aconbury and is thought to have been allied to an Augustinian Priory of The Holy Cross, founded 1200 by Lady Margery de Lacy wife of Walter de Lacy, for the Sisters of St. John of Jerusalem. A Bulletin of Pope Honorius 1254 enumerated the churches of Archenfield and confirmed that they were under the Jurisdiction of Bishop Urban of Llandaff, in that book the church is named Birches Beata Maria. The first recorded incumbent was John 'the Chaplain of the Birches' in 1306, under the jurisdiction of Hereford Cathedral it became part of the Wormelow Hundred. By 1840 the church was said to be in a dilapidated state and was replaced by a Neo-Norman building built by George Follett of Hereford, however within a few decades it too was in a poor state.
In 1869, the Reverend Stephen Thackwell, a wealthy philanthropist, becomes Rector. In deciding the church is too small for its agricultural congregation, he finances the rebuilding of a new church, for £3,600 (£316,240 at today's prices). With William Chick of Hereford as Architect and Builders Messrs. Coleman of Churchill, Gloucester they completely rebuilt the Parish church.
For 900 years, through Agricultural and Industrial revolutions and two World Wars a church on this site has endured. Today the church sits quietly still surrounded by farms. Together with Callow, Dewshall, Llandinabo, Llanwarne, Much Birch and Much Dewchurch, they form the Parishes of the Wormelow Hundred.
The Record has been sponsored by The Arts Society Ross-on-Wye.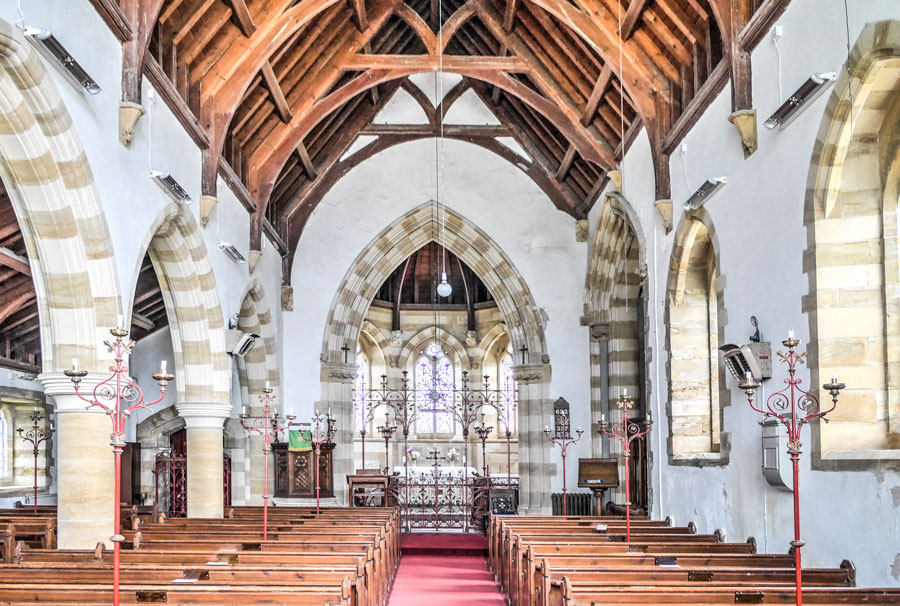 Interior Looking East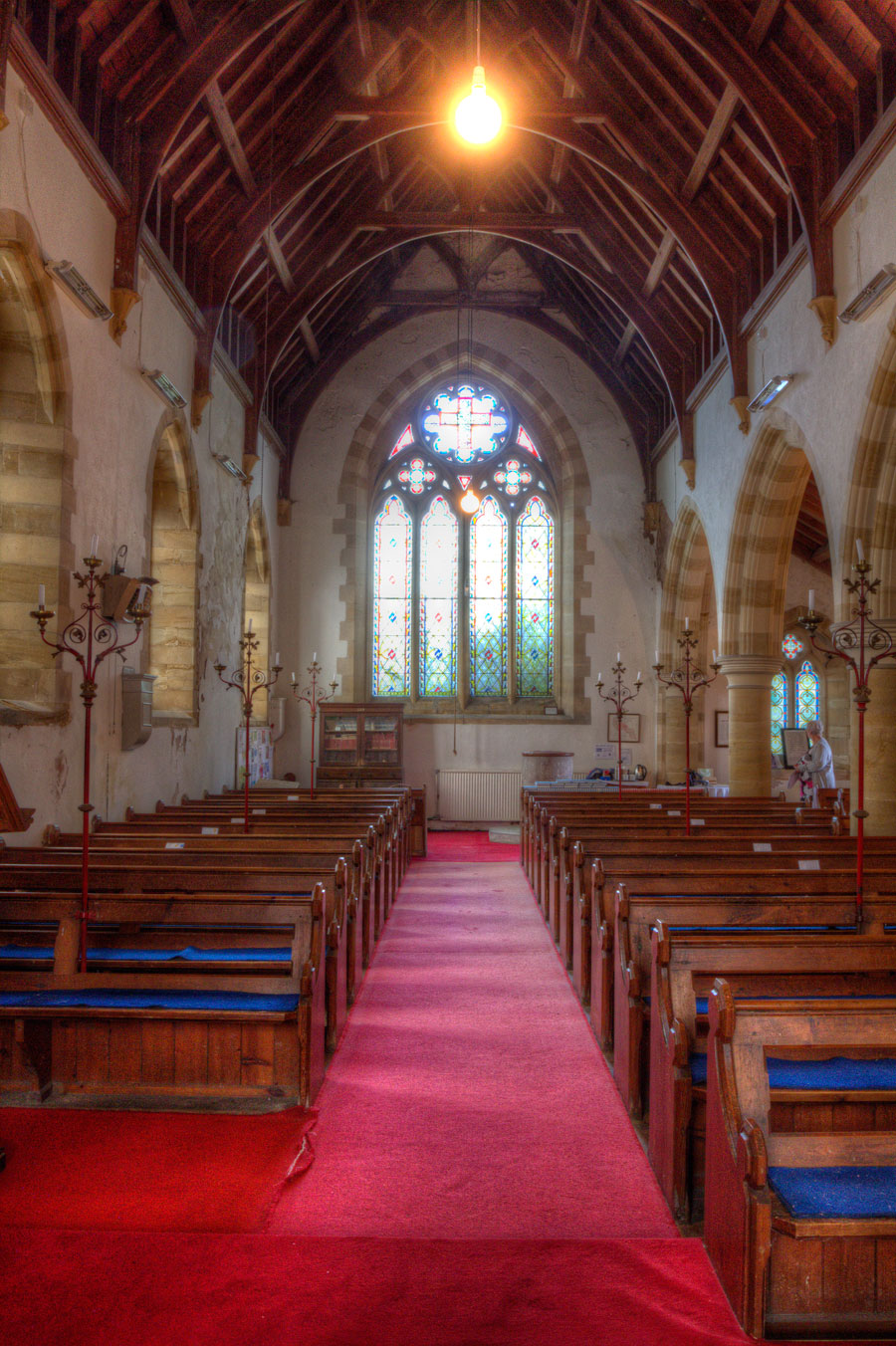 Interior Looking West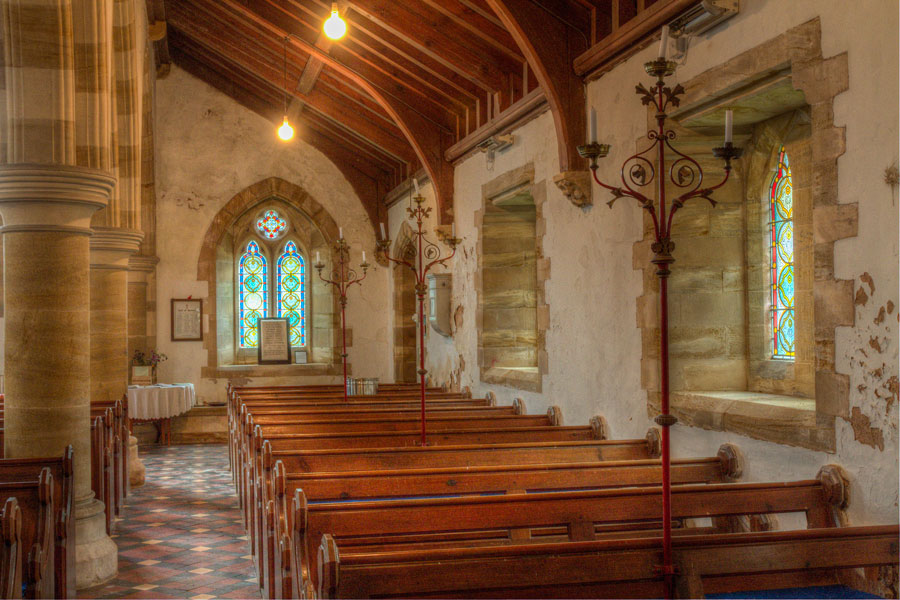 North Aisle Looking West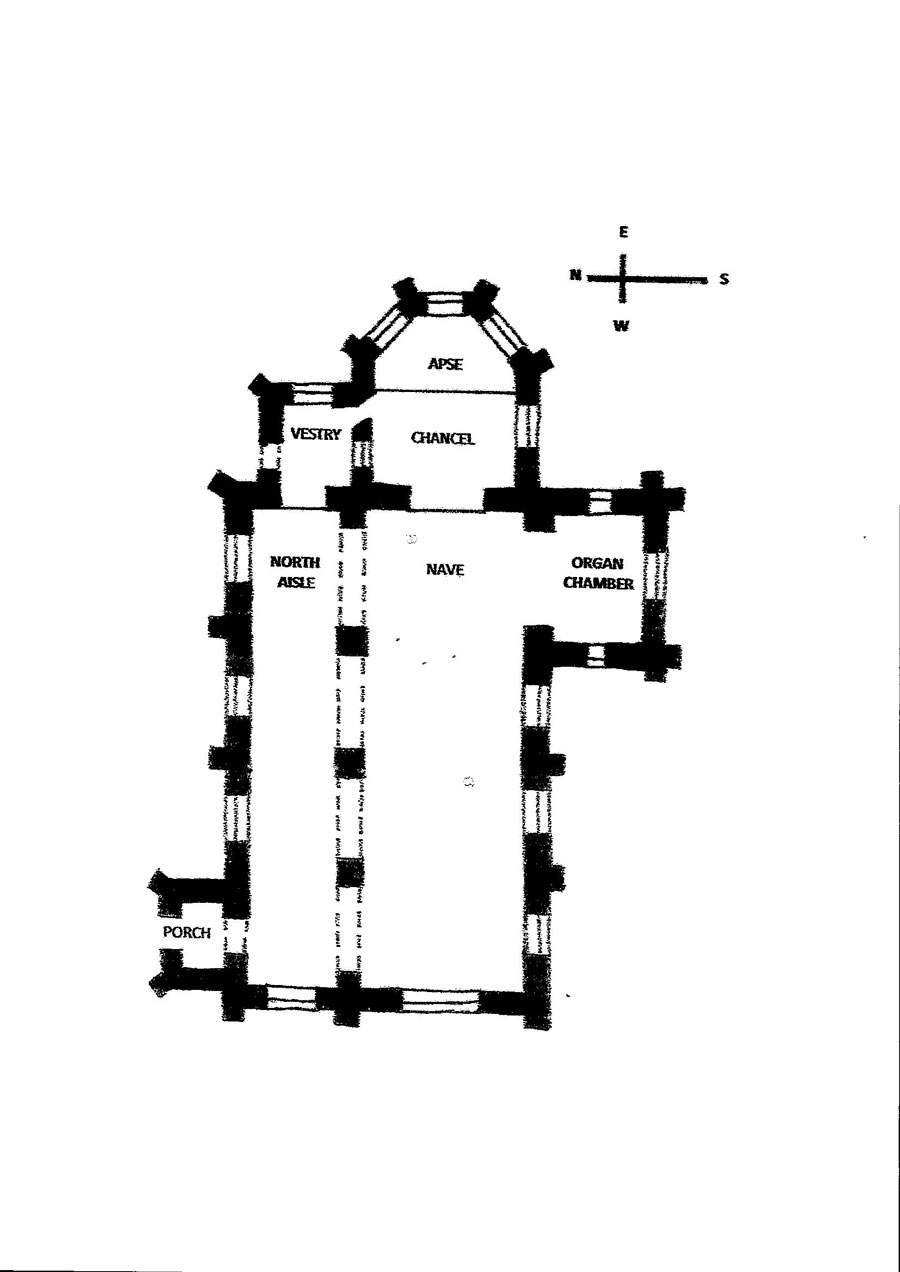 Church Plan