Church Recording for St Junabius, Llandinabo (in the diocese of Hereford)
| | | |
| --- | --- | --- |
| Post Code HR2 8JA | Grid Ref. SO 518402 | Church Code 618108 |
THE ARTS SOCIETY Record of Church Furnishings 2018 by the ROSS-ON-WYE CHURCH RECORDERS' GROUP commenced in 2016 during the incumbency of Reverend Mark Johnson and was completed in 2018.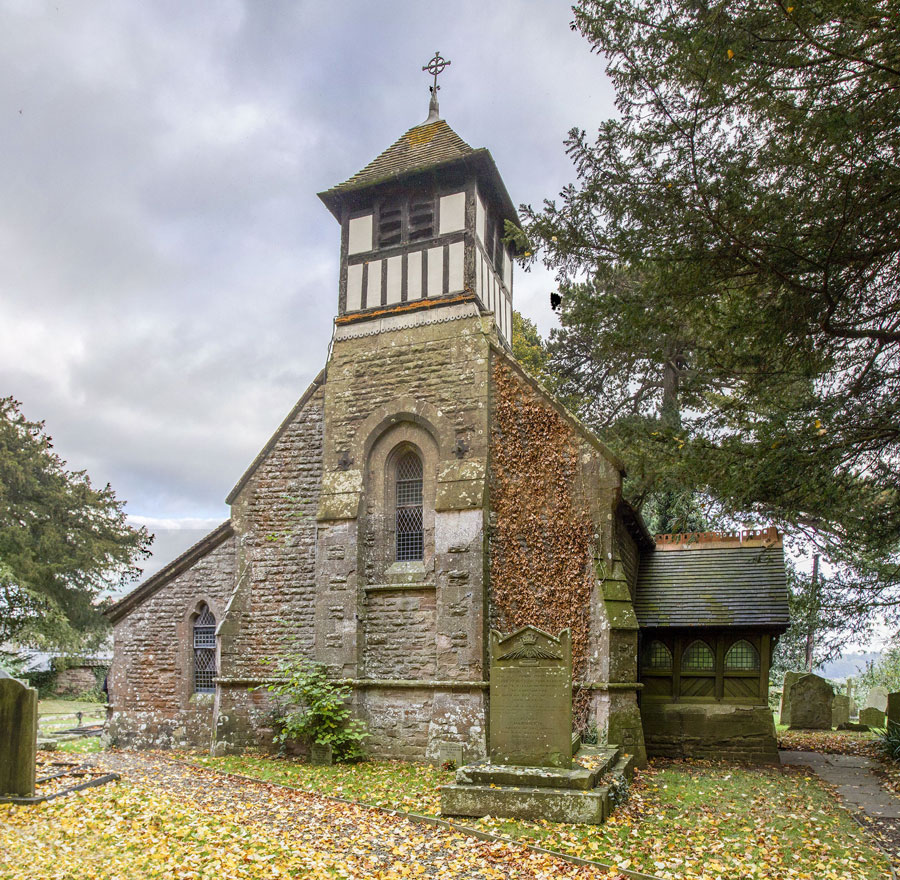 Llandinabo lies on the A49 Hereford road, 6 miles North West of Ross-on-Wye.
From the ancient book of the Cathedral Church of Llandaff (Liber Landavensis), in the 6th century Peipiau King of Erging or Archenfield gave a grant of land to endow the church of Junabius, a dedication unique in England. Junabius in Anglo Saxon became Dinabo, hence Llandinabo. The Celtic church was probably a timber cell, the circular nature of part of the churchyard suggests it was erected on the place of pagan worship.
Today's church faces Ecclesiastical East, the Chancel being 15 degrees, North of East. Many 13th century features remain including a semi-circular arch to a former opening in the North wall of the chancel, a 13th century font and roof timbers in the chancel and nave. The register of the Bishop of Hereford records Robert Corbet was instituted Rector of Landynabo 1279 by Bishop Thomas Cantelope. Thomas was canonised in 1320, St. Thomas, the last English saint in the Calendar of the Anglican Church.
In 1881 the church, in need of major repair was almost entirely rebuilt by A Lloyd Oswell of Shrewsbury, adding a North Aisle, Vestry and South Porch. In 1928 the parish was united with Llanwarne, in 1956 with Much Dewchurch and finally in 1978 these three parishes joined those of Much Birch and Little Birch.
The Record has been sponsored by The Arts Society Ross-on-Wye (previously the Ross-on-Wye Decorative and Fine Arts Society).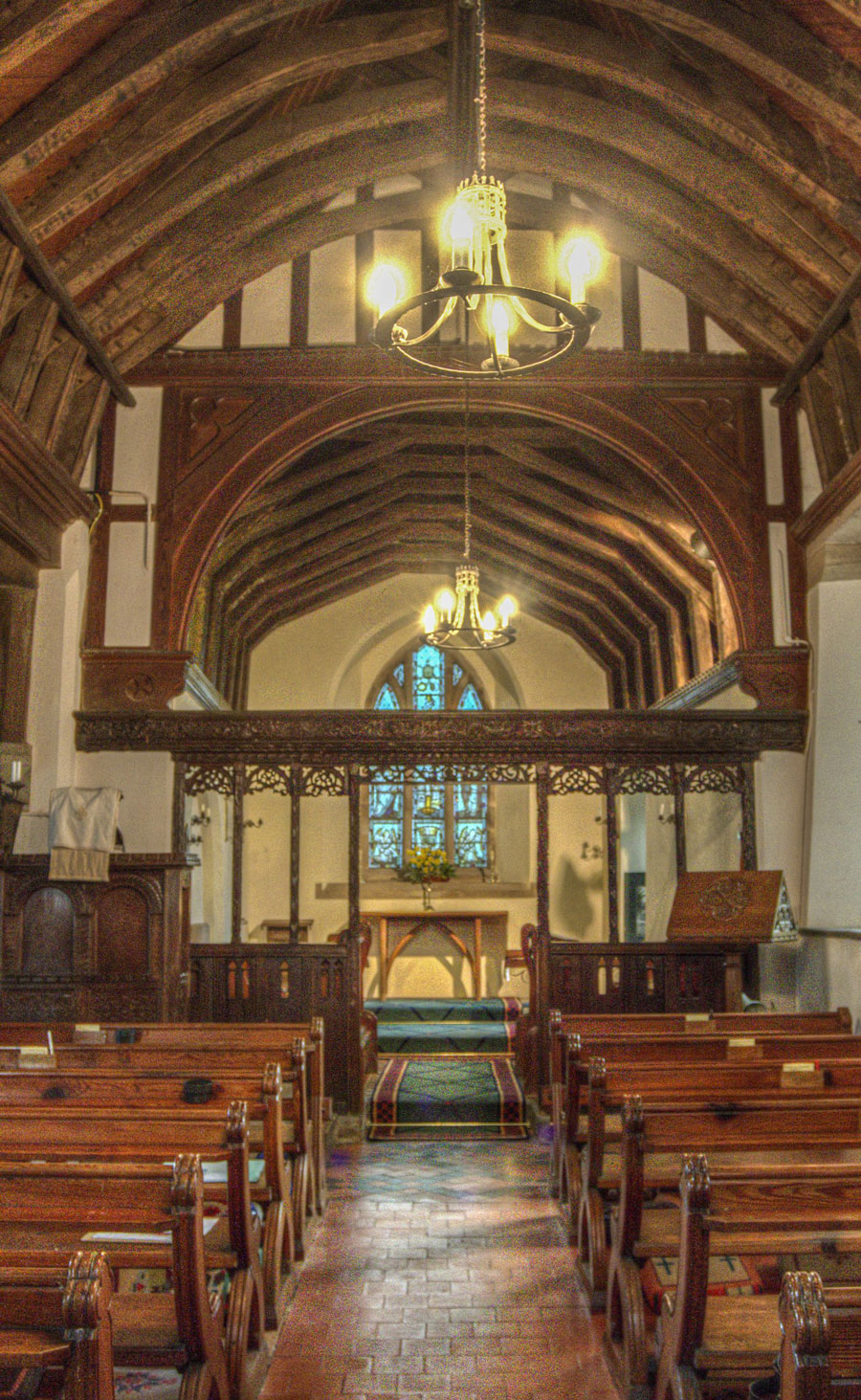 Interior Looking East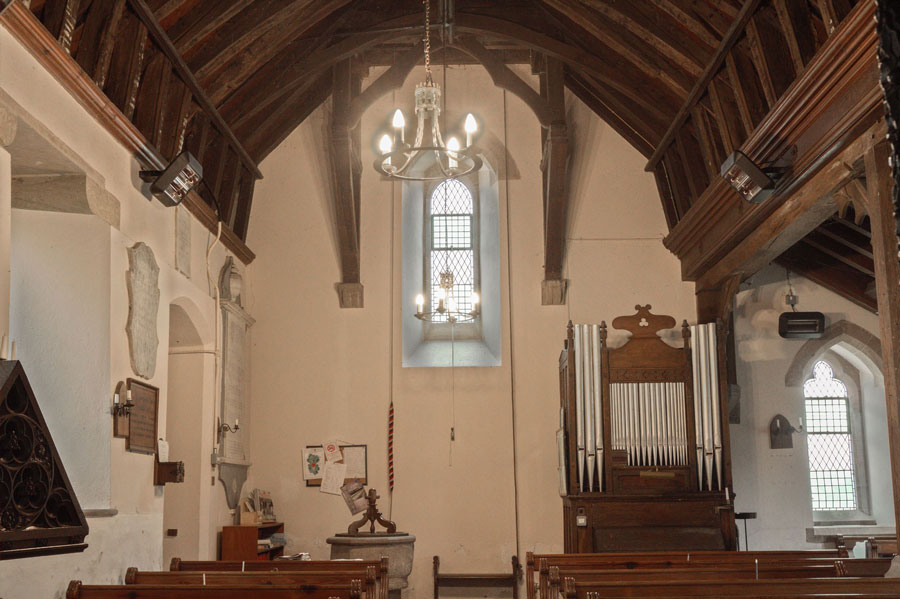 Interior Looking West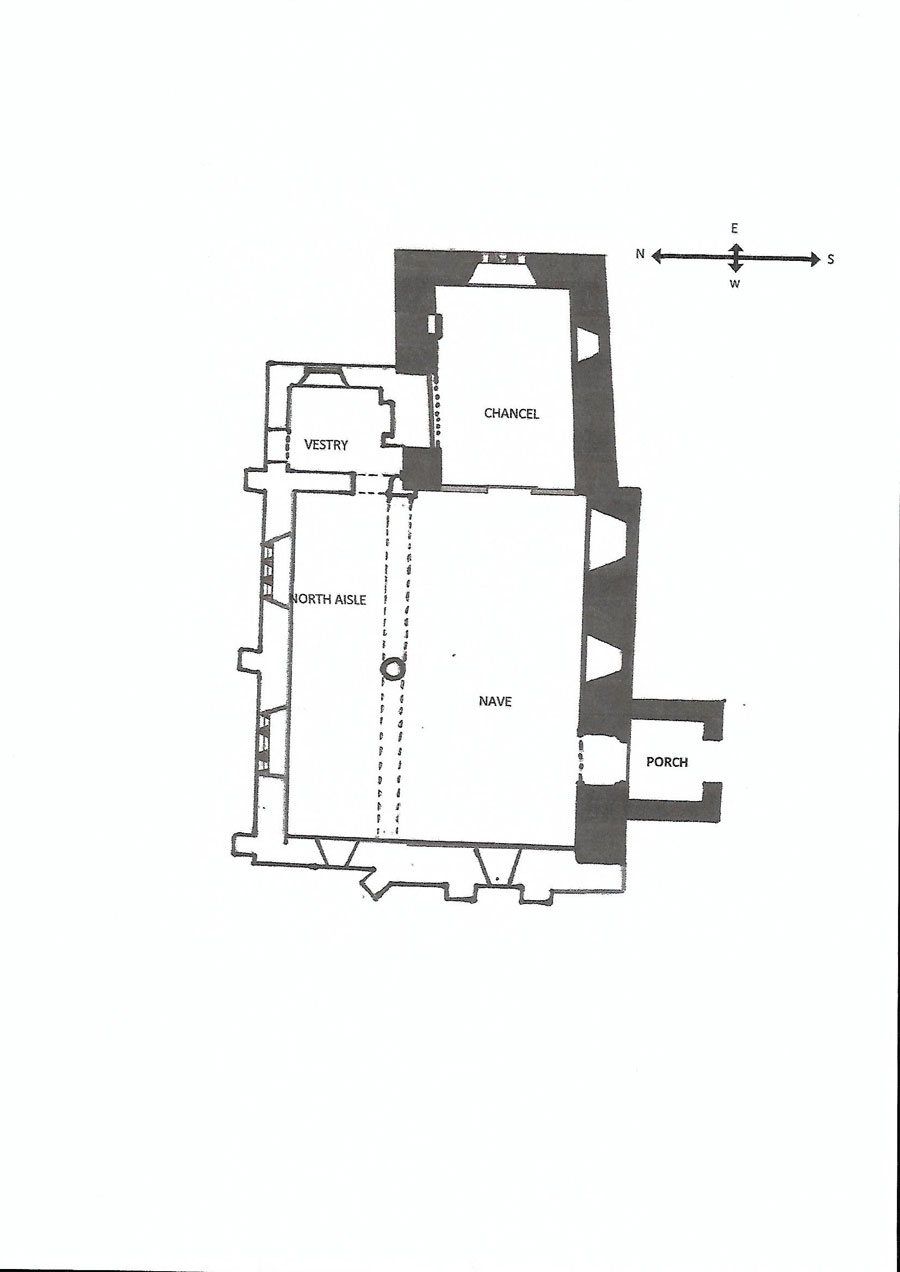 Church Plan