Church Recorders Diary
6th June 2019
Putley Church
Visit of Diana Nutting, Chair, The Arts Society West Mercia Region to see Putley Churchyard Cross.
The Cross has been chosen to be added to the 'Fifty Treasures' book currently in production by West Mercia.
Seen here from the left: Diana Nutting (Chair West Mercia Region), Elinor Kelly (Chair Ross-on-Wye), Elizabeth Maggs (Church Recorder Leader)and Joanna Treble (Heritage Volunteers Secretary)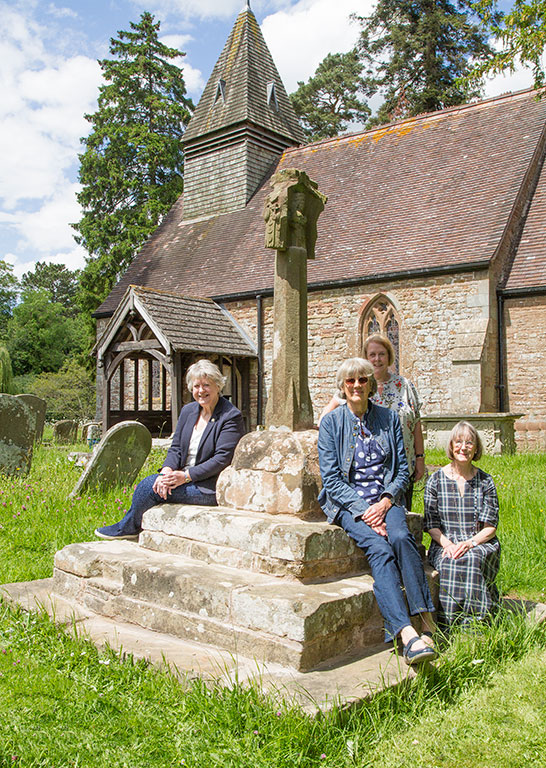 ---
26th October 2018
Putley Church
Discovery of Missing Stones
Tim Beaumont Chair Putley PCC and helpers expose four 'missing' ledger stones hidden beneath the South choir stalls since 1888. Church Recorders were on hand to record and photograph for Putley's record.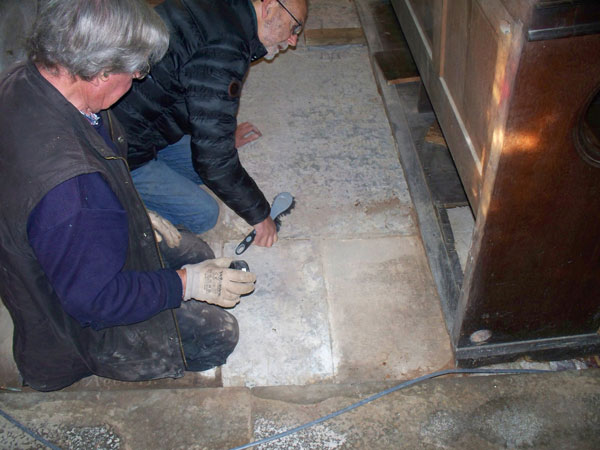 ---
27th May 2018
Llandinabo Church
Presentation of the Record of Church Furnishings
John Kinross, Church Recorder, presenting the Record of Church Furnishings to Jeremy Helme, Churchwarden, with Revd. Preb. Mark Johnson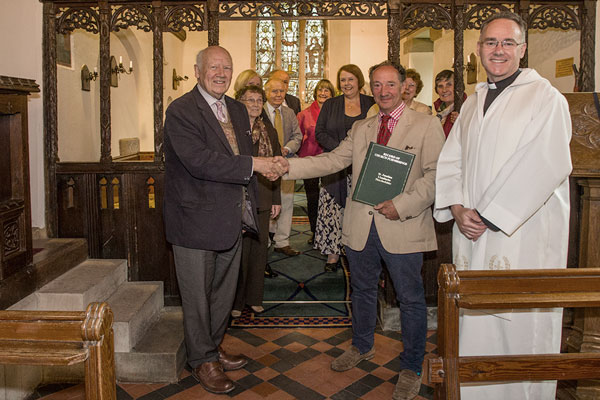 Back row: Christopher Nicholson, Jacy Kinross
Next row: Angela Bailey, Michael Hoddinott, Joanna Treble
Next row: Brenda Robbins, Elizabeth Maggs, Lesley Gare, Maureen Bolwell
Front row: John Kinross, Jeremy Helme, Revd. Preb. Mark Johnson
---
6th August 2017
Hereford Fair Stand
On Sunday, leaving Gloucester at 6 am I picked up Angela, Roger and Jane to brave the weather at Hereford's Cathedral Meadows for the Hereford Fair.
Our stall promoted Ross DFAS, Church Recorders and Heritage Volunteers.
We had a really good day, Jane was a woman on a mission as she handed out brochures to one and all.
Lots of interest in Recording, whether anyone will join us, we wait to see. The most important fact was we had a good laugh.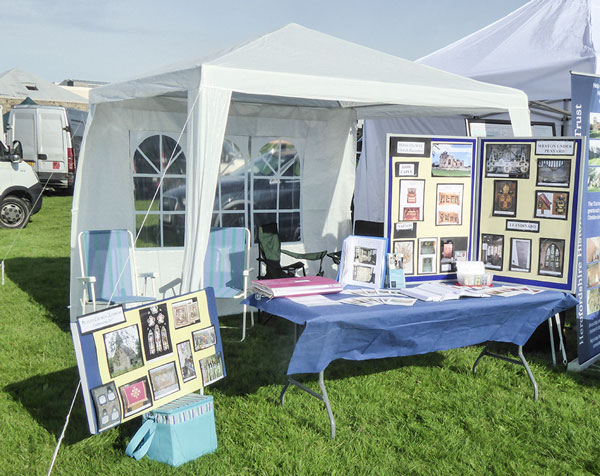 ---
2nd July 2017
All Saints Church, Yatton
Presentation of the Record of Church Furnishings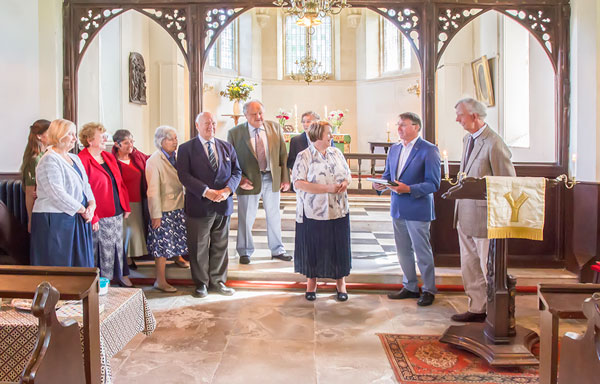 Back row: Mary Whitehorn, Angela Bailey, Lesley Gare, Maureen Bolwell, Jacy Kinross, John Kinross, Christopher Nicholson, Brenda Robbins
Front row: Elizabeth Maggs, Christopher Oulton and John Reed (Church Wardens)
---
21st May 2017
Church of St. Lawrence, Weston-under-Penyard
Presentation of the Record of Church Furnishings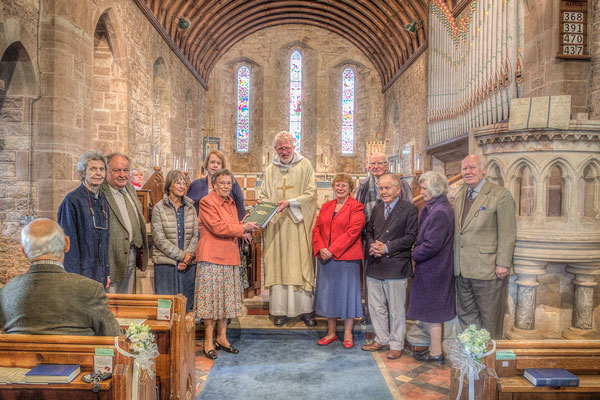 Brenda Edwards, Christopher Nicholson, Joanna Treble, Elizabeth Maggs, Brenda Robbins, Rev. David Howells, Lesley Gare. Ken Haynes, Michael Hoddinott, Jacy Kinross, John Kinross